The award-winning NES miHealth handheld device offers Fast Results and Quick Relief…right at your fingertips!
Used by a wide range of practitioners, from surgeons, to chiropractors, from massage therapists to holistic health practitioners...
with a wide range of uses from treating scars and burns, to inflammation and muscle pain...
for everything from calming down stress and managing emotional health, to even enjoying a good night's sleep, and much more.
So, why is it the 'must have' device that's sweeping the globe in holistic health, as well as the most talked about new device in integrative medicine?
And how does it achieve such astounding - and near instantaneous results?
CEO of NES Health, Harry Massey explains...
Maximize Your Energy For Life
So, how can you apply these principles to your life and begin to maximize your own energy and wellness process? You can start by applying some of the basic tips we discuss on our 'Energy For Life' page helping you charge your body's battery.
This is important for everyone. Of course, our 6- and 12-months Total Wellness Plans (in Clinic or via Telehealth) explain all about this in far more detail and pairs you with one of our certified bioenergetic practitioners to support you on your personal healing journey.
More than that, your practitioner will provide you with monthly body-field assessments and Infoceutical protocols, as well as other leading-edge therapy modalities, to make sure that your energy is used efficiently and correctly.
If you're ready to improve your health and wellness in the most natural way, then get started with your very own body-field assessment and experiencing the NES Infoceuticals.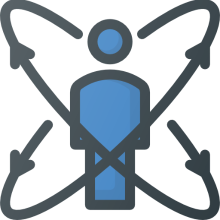 NES miHealth

With the miHealth you can take a complete assessment of your body-field in just seconds and send it to our bioenergetic health practitioner. All from the comfort of your home or anywhere else you are. Based on decades of clinical research and practical testing, our scan assessments quickly answer these questions (and more):
How well is your body-field powered?

Is your body-field transferring information correctly?

Is your body-field doing what's needed to promote healing?
While it's not a medical diagnostic system, most are astounded by the connections it makes to the health challenges they know they have.
The award winning NES miHealth device can be used for a wide range of situations; from treating scars and burns, to inflammation and muscle pain.... for everything from calming down stress and managing emotional health, to even enjoying a good night's sleep, and much more. It will be your bioenergetic 'jack of all trades' companion that can help you and your family stay well and feel good in everyday situations.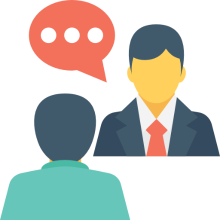 Initial 1-on-1 Consultation
Your first consultation will take 90 minutes, so that we're able to take a deep dive and figure out what the sources of your health issues are along with working out a thorough plan for restoring your energy and health.
You will work with our certified practitioner, expertly trained in bioenergetics, the human body-field, and scan analysis. In consultation with you, your practitioner will develop the most effective plan to restore your ideal body-field and support your body's energy levels and overall wellness.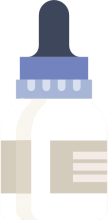 Your First Personalized Set Of Infoceuticals
Infoceuticals are liquid supplements that provide guidance to the body's control system, improving the function of the body-field so it can restore proper function to the rest of your body. As part of your Initial Consultation you will receive your first Set of Infoceuticals.
Infoceuticals are taken over several weeks, helping to not only encourage change in the body-field, but lasting change. As they do so, your energy field can begin to correct and instruct the physical body once more. As a result, Infoceuticals are able to support your body in its own healing process and restore your energy levels to peak performance.
After you have discussed your scan with your practitioner, we will send your individually recommended set of Infoceuticals to you.
There are no strings attached to the initial consultation, so you can decide through experience whether the recommended 6- or 12-months Total Wellness Plan is right for you to continue your healing journey.