How To Join a Telehealth Session
You can attend a Telehealth (remote) session from anywhere, anytime using (1) a desktop/laptop computer (preferred device), tablet or mobile device; (2) a broadband internet connection; and (3) a supported web browser (Chrome, Firefox, Edge or Safari). No download needed.
Please review or download our Telehealth QuickStart Guide before your telehealth session to ensure a smooth experience.
OPTION #1
Simply join your Telehealth (remote) session by clicking your practitioner's 'Enter waiting room' button in the 'Join Telehealth Session' selection within your 'My Account' area.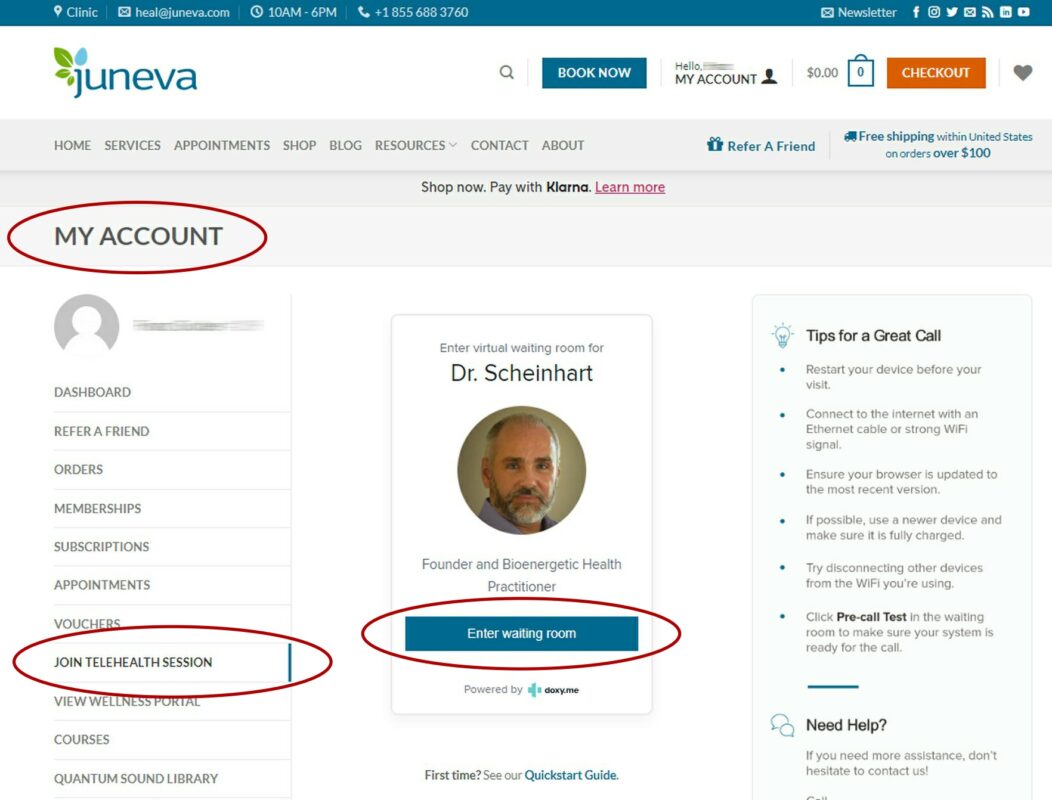 OR
OPTION #2
Join your Telehealth (remote) session by using the link you received in your appointment confirmation/reminder email (see example below).