New Year's resolutions can be disheartening as we often pick those resolutions we already know we probably won't be able to keep. Most people suffer a great deal to reach that "peak moment" before things go downhill again. Like reaching that ideal weight, figure, or fitness after weeks at the gym (if you even get there) before everything starts to slide, yet again.
The reason why most people fail with their ambitious goals is because their barometer isn't set to "stay healthy". Often people's resolution tends to be something like "lose x lbs" or "get healthy" vs setting a new tone for life.
The real lesson though is that we need to learn to "live probioticly" and to harmonize better with nature. That starts with what we eat but also with what we avoid. We simply cannot keep poisoning ourselves with nasty chemicals and food additives and expect different results. These things suffocate our microbiome and harm our mitochondria.
So, how about this year your resolution is a commitment to get the toxic stuff out of your body and start eating two different types of vegetables each day. This can be an excellent starting point you can then expand upon but do something that's within reach, reap the benefits, and then grow and improve from there.
Vegetables with every meal is a nice next step. Multi-colored variety is even better. Take out the farm-raised meats and pull the sugar. These are all great but you've got to start somewhere.
Here's a simple plan:
1- Cut out the poisons, preservatives, and GMOs
2- Eat lots of colorful vegetables and fiber
3- Eat fermented foods daily
4- Get out into nature every week
5- Allow for enough rest and recharge
We wish you a Healthy and Prosper New Year!
Your Juneva Health Team
Remember: Healing starts from within...
Learn more about how you can have energy for life and better health:
Learn more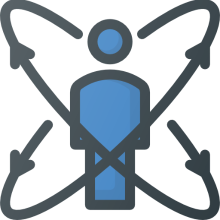 NES Scanner
The scanner takes a complete assessment of your body-field in just seconds and sends it to our bioenergetic health practitioner. All from the comfort of your home or anywhere else you are. Based on decades of clinical research and practical testing, our scan assessments quickly answer these questions (and more):
How well is your body-field powered?

Is your body-field transferring information correctly?

Is your body-field doing what's needed to promote healing?
While it's not a medical diagnostic system, most are astounded by the connections it makes to the health challenges they know they have.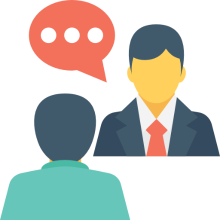 Initial 1-on-1 Consultation
Your first consultation will take 90 minutes, so that we're able to take a deep dive and figure out what the sources of your health issues are along with working out a thorough plan for restoring your energy and health.
You will work with our certified practitioner, expertly trained in bioenergetics, the human body-field, and scan analysis. In consultation with you, your practitioner will develop the most effective plan to restore your ideal body-field and support your body's energy levels and overall wellness.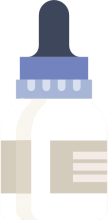 Your First Personalized Set Of Infoceuticals
Infoceuticals are liquid supplements that provide guidance to the body's control system, improving the function of the body-field so it can restore proper function to the rest of your body. As part of your Initial Consultation you will receive your first Set of Infoceuticals.
Infoceuticals are taken over several weeks, helping to not only encourage change in the body-field, but lasting change. As they do so, your energy field can begin to correct and instruct the physical body once more. As a result, Infoceuticals are able to support your body in its own healing process and restore your energy levels to peak performance.
After you have discussed your scan with your practitioner, we will send your individually recommended set of Infoceuticals to you.
There are no strings attached to the initial consultation, so you can decide through experience whether the recommended 6- or 12-month Total Wellness Plan is right for you to continue your healing journey.
For the latest information on the bundle, please see here:
Read Now
Body-Field Scan
Ready to find out what's impacting your energy levels by using our bioenergetic scanning technology. Check out your body's energy with a Body-Field scan, and gain deeper insight into your holographic self with our certified Bioenergetic Practitioner. For an In-Clinic visit click here, or, for a Telehealth (remote) session click here.
We offer a completely new, alternative and bioenergetic health care approach based on 21st century science, technology and quantum physics with personalized, holistic therapy solutions such as, NES body-field scan & therapy, miHealth biofeedback, PEMF, Rife and Vibroacoustic (VAT) healing modalities that can restore optimal health and well-being throughout the body, mind and spirit in the most natural way. Let us help you restore your health and energy!