Telehealth Quick Start Guide.
Last Updated: Aug 30, 2022
Feel free to contact us with any of your questions via email to assistance@juneva.com, or call us at 1-855-688-3760 and select option 3.
5 Steps to Check In for Your Telehealth Session
Select Device


Use a computer or device with a camera and microphone.

Go to Practitioner's Room

Option #1 - Click your practitioner's 'Enter waiting room' button in the 'Join Telehealth Session' selection within your 'My Account' area.

Option #2 - Click the link in your appointment confirmation/reminder email or enter the web address into the browser.

Check In


Type in your name and click Check In.

Enable Webcam and Microphone


Allow your browser to use your webcam and microphone.

You're In!


Wait for your practitioner to start the call.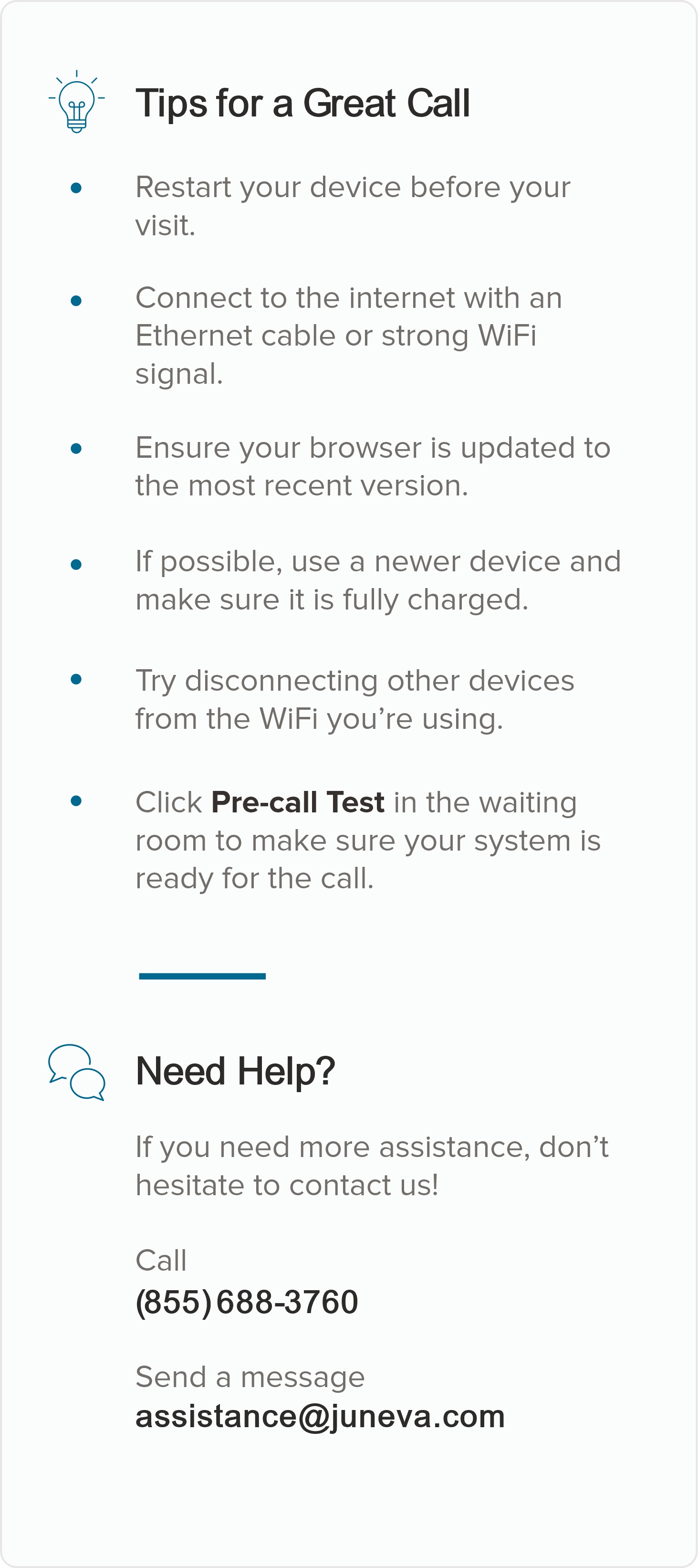 How to Check in as a Client Video
Additional Help During a Call
You can adjust your camera and microphone settings and use the text chat box.
Review tips and advice for audio, internet, video, and device support.