PROVEN SUPERIOR QUALITY | Laboratory tests for content and purity PROVE that Pure Clay is safe for internal use. If you can drink it, it's safe for your skin, too, with no toxins to absorb. It has not been irradiated, sterilized or weakened through any artificial cleansing process.
DEEP CLEANSING AND RESTORATIVE | Internally and externally, Pure Clay® Calcium Bentonite Clay's powerful magnetic pull has the capacity to draw toxins, chemicals and metabolic waste. As a mask – fine lines and wrinkles are minimized, pores reduced, breakouts eliminated, soft and supple skin tone is restored, and your face gets a radiant, healthy glow! Gentle and safe for all skin types, including sensitive skin.
POWERFUL AND EFFECTIVE | When hydrated, every Pure Clay® Calcium Bentonite Clay molecule is a negatively charged living substance, drawing positively charged toxins into its highly absorptive surface and carrying them away. That powerful magnetic energy then supports, stimulates and revitalizes at the deepest level.
If you are like many of us, you are concerned about the toxic load our world places on us. Whether it is pesticides and herbicides in the foods we eat, contaminants in the water we drink, pollutants in the air or chemicals in the products we use, we are bombarded daily with potentially harmful substances that can burden the body's detoxification channels.
Modern-day researchers have discovered what indigenous peoples all over the world have known for thousands of years – clay has powerful properties to detoxify and revitalize. Its unique electromagnetic energy hunts down toxins, absorbs them, and carries them away, all the while promoting healthy cellular reproduction and revitalization. With an alkaline pH of about 9.8, Pure Clay® Calcium Bentonite Clay can alkalize and balance the pH of your system, providing valuable immune system support.
Many cheaper clays are mined from the surface layers of a clay deposit, where the clay is vulnerable to contaminants from the environment. Pure Clay® Calcium Bentonite Clay powder is mined from a deep subterranean "sweet spot" vein of volcanic ash that has not been exposed to air, wind, or water and the pollutants they carry. It has not been irradiated, sterilized or weakened through any artificial cleansing process. It's naturally pure!

DETOX DRINK: Mix 6 Tablespoons of Pure Clay® with 3 cups of filtered water in a glass bottle or jar with a plastic lid. Shake or stir to blend well. Drink 2 tablespoons to 1/4 cup of clay water daily. Start with lowest amount and work up. Drink lots of water to flush away any toxins. Do not use metal!
EXTERNAL USE: Mix equal parts (1:1) Pure Clay® and apple cider vinegar in a glass bowl with a plastic lid. Allow 20-30 minutes to thicken. Use as a mask, body wrap, or poultice.
SAFETY INFORMATION: When used according to label instructions, Pure Clay® is completely safe. If taking medications, consult with your physician prior to drinking clay. We recommend you do not take medications within 2 hours of drinking clay water. As with any powder, avoid inhalation. Keep out of reach of children and store in a cool, dry place.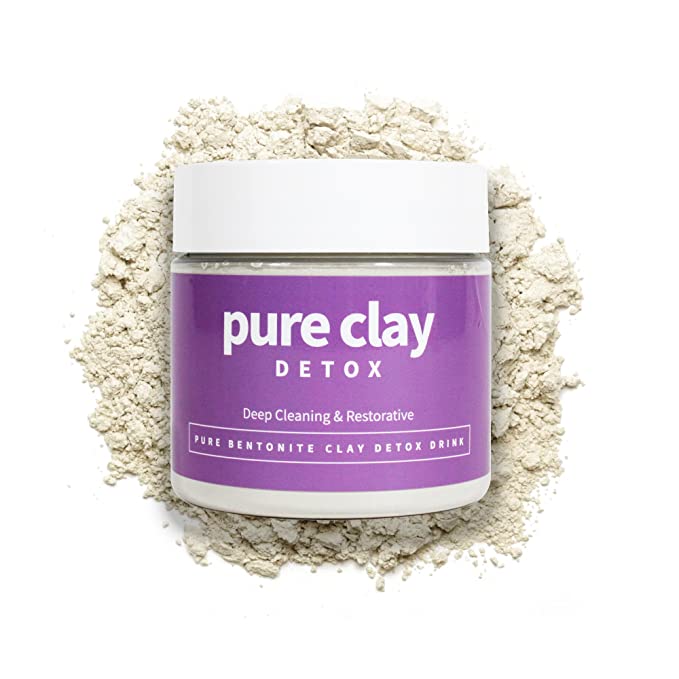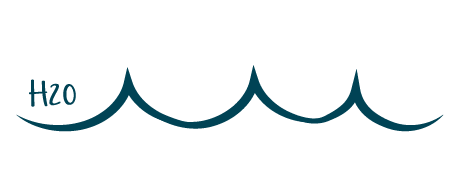 Add 6 Tablespoons of clay to 3 cups of water in a glass or plastic jar with a plastic lid.Shake thoroughly to dissolve. Refrigerate overnight. This gives the clay time to "bloom" so that it will taste better and work more effectively. It tastes better cold!
To detoxify and alkalize:Start by drinking 1 Tablespoon of prepared clay water each day and slowly increase to 4 Tablespoons (2 ounces or ¼ cup) each day.You can take the clay water straight or add it to food or a smoothie. Drink lots of water to aid detoxification.Do not use metal implements when mixing as the metal will weaken the magnetic pulling power of the clay.
Clay water can be stored for weeks in the refrigerator if sealed properly. Don't take clay water within two hours of a prescription medication and always check with your physician before taking a new supplement.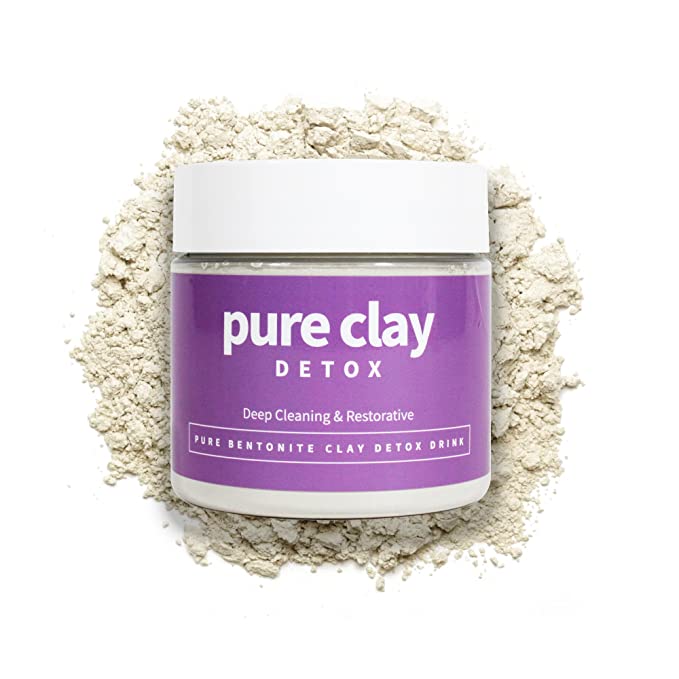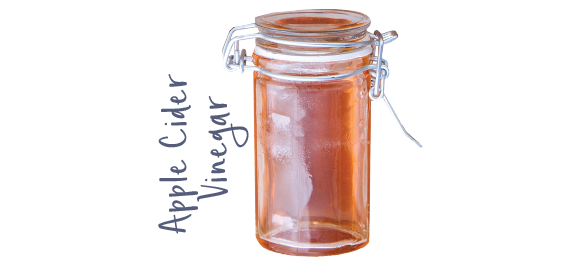 In a glass or ceramic bowl, mix equal parts (1:1) Pure Clay® and raw apple cider vinegar. Stir thoroughly and allow to thicken to a Greek yogurt consistency.
To deep clean your pores: Apply liberally to skin and leave on until clay just starts to crack (but still has some stickiness to it, usually about 15-20 minutes). Halve that time for sensitive skin. If you leave it on until the clay is completely dry it could pull moisture out of the skin.
Rinse with warm water. Apply moisturizer of your choice. Some redness after rinsing is completely normal – the clay draws blood flow to the surface so that it can carry toxins away. Refrigerate unused hydrated clay in a sealed glass container; it will keep for several weeks.
Pure Clay has a powerful magnetic pull and can draw out impurities while stimulating circulation and cellular revitalization. It is perfect for facial masks, body masks and clay baths. Because it's naturally pristine clay, you don't have to worry about your skin absorbing any contaminants. That pulsing tingle means the clay is working to make your skin feel clean, fresh and smooth!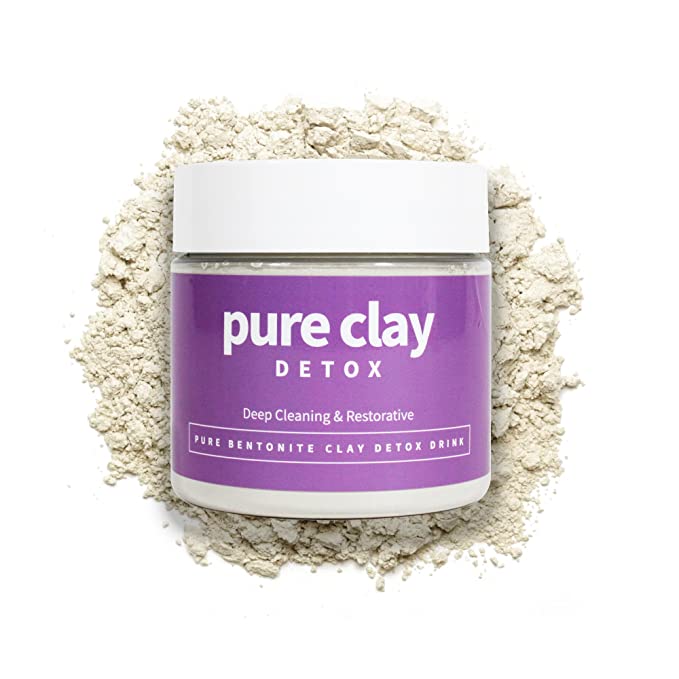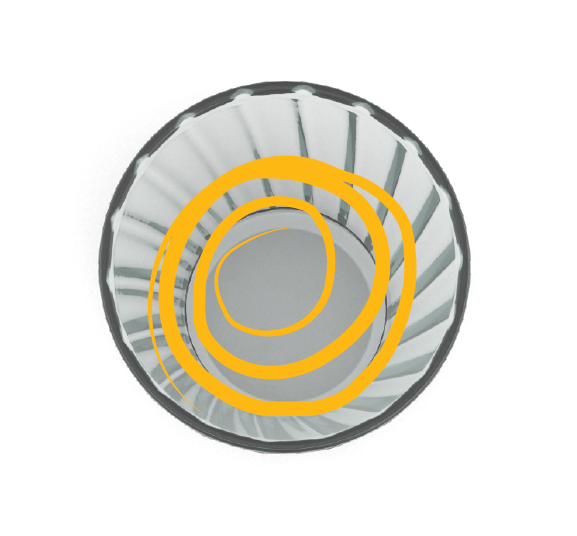 Mix equal parts (1:1) Pure Clay with water or apple cider vinegar
Stir well with a silicone whisk and let rest for 20-30 minutes to thicken. Apply 1/4 to 1/2 inch thick clay paste on gauze to cover desired area, then attach with plastic wrap or an elastic bandage to hold in place. Leave on several hours or overnight. As long as the clay stays moist it's working to pull out impurities. Rinse off with warm water. Apply as often as needed.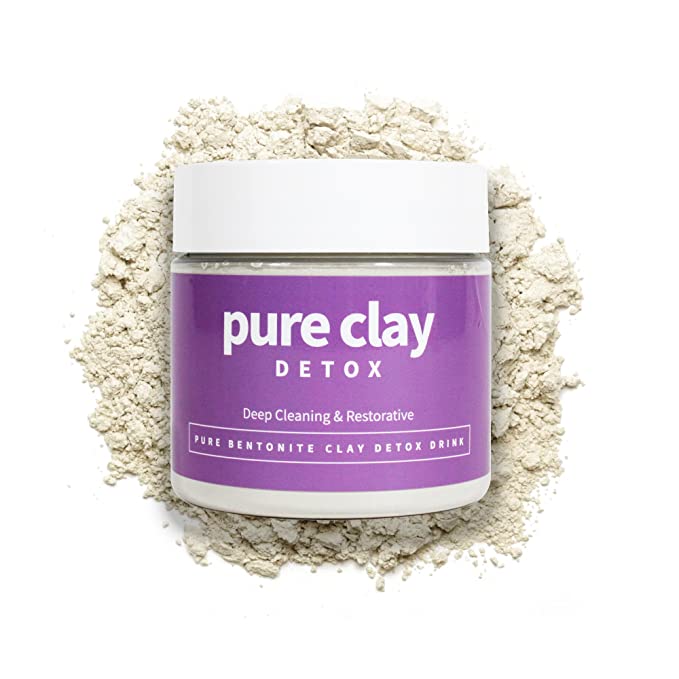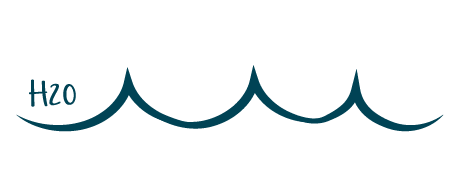 Mix 1 cup of Pure Clay® into running bath water.
Stir until clay is thoroughly dissolved in the water.
Soak for 15-30 minutes.
Pure Clay®'s negative electrical charge attracts positively charged toxins to cleanse your system of impurities. Because the body detoxifies through the skin, clay baths can help draw out toxins from your body's largest organ.
There's no other feeling like it!
100% Pure Calcium Bentonite Green Clay Powder. No binders, fillers, medications, chemicals or anything artificial. Pure Clay® has not been tested on animals. Product of the USA.
Clay powder never expires. Store in a cool, dry place.
Offered in 16 oz resealable Jar.
Tierra Buena was founded for two reasons: to offer a product that they believe is truly remarkable and to be a funnel of resources to help women and children who are sexually enslaved. Tierra Buena strives to provide the best calcium bentonite clay on earth! Offering customers a product that is impressive in its ability to support the body's systems in so many diverse ways.