20 x Square 2" electrode pads with standard 2mm connector, upgraded self-stick performance and non-irritating design for NES miHealth. They work well with the NES miHealth Carbon Pads Cable.
IMPORTANT: Don't forget to run the electrode calibration program on the miHealth device when you plug-in or unplug any external accessories.
Each pad is flexible and soft to the touch, helping you get the most from your miHealth device. They also feature gray cloth backing for durability and re-sealable packaging for a longer lifespan.
Trusted Quality. Low impedance solid electrode gel is made by upgraded industry leading adhesive, which can provide excellent self-adhesive performance and easy clean up for maximum 45 uses. Our medical grade reusable electrodes are latex-free and non-irritating to ensure users of all skin types have a safe, comfortable experience.
Universal Compatibility. Standard 2mm connector electrodes pads are classic and commonly used in medical area, which makes it easier for you to find compatible accessories.
CE, ROHS Approved. Highly ensured for optimal safety when getting fast relief through certifications, further protects you from harmful additives and consumption of prescription medication.
What You Receive: 20 x Square 2" electrode pads, 1 x Happy Card, our 12-month warranty, and friendly customer service.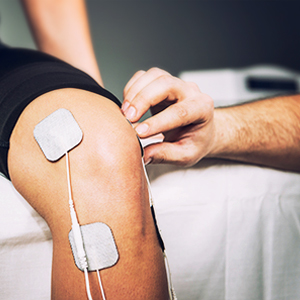 Critical Skin Test Passed
The pads are CE and ROHS approved, which gives a safety promise to our customers. The pads additionally passed the skin sensitization, irritation and cytotoxicity test to ensure most kinds of skin type users a safe usage. So you can be sure they are high quality Medical Grade Electrodes. No worries about you'll be allergic to it.
All the pads are latex-free and non-irritating to promise users a safe, comfortable experience.
Medical-Grade Electrodes
Classic pin-style electrodes are better than other button-style ones on current stability and anti-corrosion.
Double Protection Package
Packaged in resealable plastic bag, the pads are very clean and comfortable, meanwhile, they could be taken away and convenient to use in various occasions anytime and anywhere, such as offices, gyms and home to take care of your muscles and relief your body.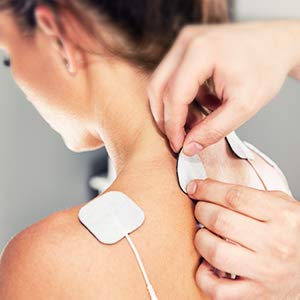 Excellent Adhesive Performance
AUVON uses high quality gel for each pad which adds the reuse times upon to 45 and shows a good self-stick performance.
If your electrode pads aren't sticky anymore, fear not. There are a number of ways you can care for your electrode pads for non-stop use.
(1) Use the pads on clean and flat areas, no sweat, no oil. If not, the pads can not sticky well.
(2) If you wash the pads under the tap water, pls let them dry naturally.
(3) Make sure your skin is free from any dirt, oil or lotion before you use this unit.
(4) Make sure both pads are on your skin, if you only use one pad, it can not work well.