How It Works
The topological circuit of the Aires patented microprocessor's resonator antenna accumulates charges. A cell phone's or other electronic device's "electromagnetic impulse generator" serves as the source of these charges. When an excess charge (polarization) has built up, it is automatically redistributed to the Aires microprocessor, which uses the charge to cause a coherent transformation of the field in the form of a hologram – made up of regularly alternating maxima and minima. The hologram interacts with external radiation, restructures it (forward and reverse Fourier transform) and matches it with a person's own radiation, thus eliminating conflict between the external radiation and the radiation from the human body's cells.
Award Winning
Aires Technologies products are internationally recognized and have received numerous awards.
Patent Approved
All products utilize exclusive patented technologies to achieve the best possible protection.
Nanotech Microprocessor &
Circular Diffraction Lattice
The Aires Microprocessors are manufactured with precision using a photomasking etching process on state of the art Microlithography equipment. The etched nano-slits are made to exact width specifications of 0.4 microns and depth of 0.8 microns, more than 200 times smaller than average human hair width of 100 microns. The Aires Shield Pro utilizes the C16S Microprocessor. With increased complexity of the circular diffraction lattice the effectiveness is increased. The result is unmatched efficiency and effectiveness of the microprocessor.
C16S

processor
83521 circular etchings, 16 fractal vectors

Actual photos of the Aires Microprocessor at extreme magnification
1
Detach
Carefully detach your Aires Shield series product from its packaging. The back side will be ready to stick.
2
Apply to Device
Apply the Aires Shield series product directly to the device or bezel at the widest point.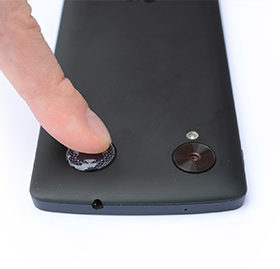 3
Or to the Case
The Aires Shield series of products may also be applied to the case of your mobile device.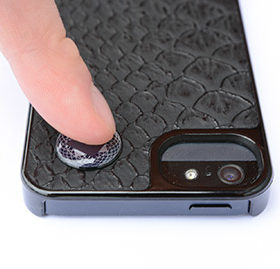 Place the Aires Shield series product on any of the indicated spots

Aires Technologies' products have won numerous awards, gold medals and certificates since its inception in the year 2000. Their research and development of technologies surrounding fractal diffraction lattices or FDL have been nothing short of ground-breaking. In the last twelve years, Aires Technologies has created more than 200 products and project solutions that are 100% ecologically friendly and safe for human utilization. The company's primary focus is on developing technologies that minimize the harmful effects of and control the electromagnetic fields that surround most modern electronic devices.