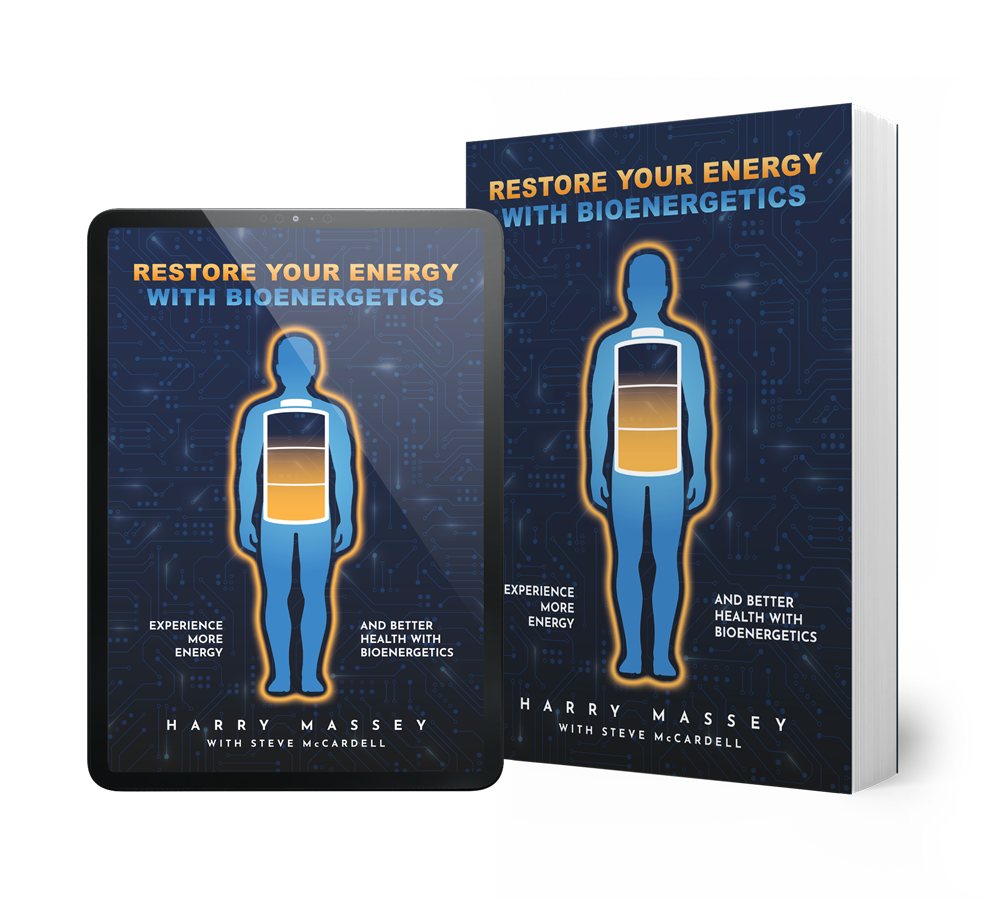 Here's a sneak peak of the truths you'll uncover in Restore Your Energy With Bioenergetics:
Good nutrition is only half the story to good health… The other half ISN'T exercise or sleep. It's THIS commonly overlooked facet instead.
How to charge your body's battery… Learn the many ways to claim the energy hiding within your body.
Why you should embrace stress… It's time to rethink everything you know about stress.
EMFs — The bad and the GOOD… Get new insights on 5G and learn how EMFs can actually support your health.
The wonders of water… You know water is necessary for your health, but this secret holds the key to true health.

…and much more that will have you rethinking health and wellness — even more than what conventional health has gotten wrong.
Previously only available as a paperback book ($19.99 USD value), we've turned Restore Your Energy With Bioenergetics into an eBook. Its contents are so revolutionary and vital to health, we're giving it away for FREE.
Download Your Free e-Book Now